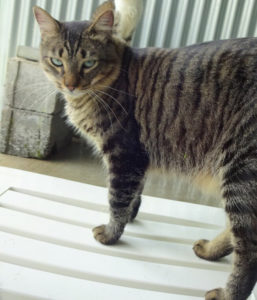 Segundo
Handsome two year old. Sweet, loving, and playful. Gets along great with other cats. Really likes food so new owners need to watch his weight. Fabulous blue-green eyes and fluffy tail. Male, sterilized and vaccinated.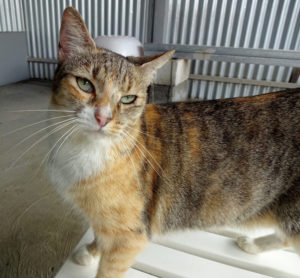 Beijing
Sweet and loving girl. Likes to sit in your lap. Easy going. Gets along with others, but might show some jealousy on occasion. Pretty diluted calico, spayed and vaccinated.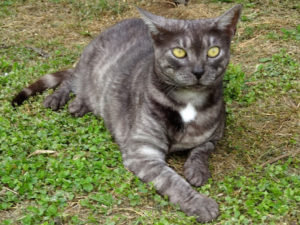 Hibachi
Amazing fur, it's almost white underneath that toasted gray color. Has big yellow eyes. She would make a good house kitty, but may take a week or two to adapt. New owners will need to be patient. She's about three years old, spayed, and vaccinated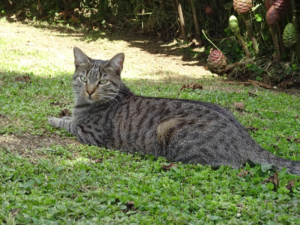 Astrid
Her dream life is to sit in your lap FOREVER. Whether you are watching TV, surfing the net, playing games, reading. She is gentle, loving, good natured. She walks softly through life looking for that gentle and reassuring touch. She is about 8 years old, has a hernia on one side that needs no medical attention. She is spayed, vaccinated, and in good health. Her ideal person is someone who adores cats and has a fairly sedentary day.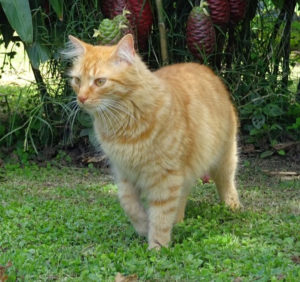 Mimi
This is one sassy little cat. She has a mind of her own and swears she is from France, but really she was rescued on a remote trail above Boquete. She loves to be petted and combed. She is active and curious, good with other cats and dogs. She is probably not suitable for young children. She is 3 years old, spayed and vaccinated.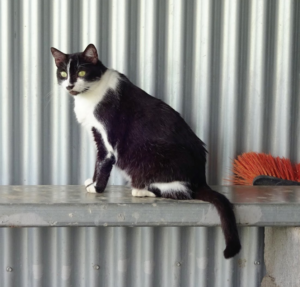 Funnyface
What a pretty girl! With a face to guarantee you smile. She is friendly and affectionate, but not clingy. Loves to play, and gets along well with other kitties. She can startle easily so a quiet home without children or dogs would suit her best. She is about 3 years old, spayed and vaccinated.​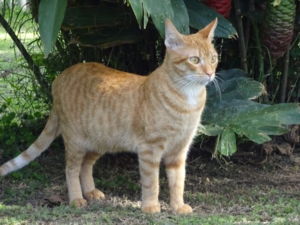 Fanta
A handsome boy still learning the ways of people. Though he likes to be petted, and likes to play, he is shy around strangers and new situations. This kitty will blossom in a safe, secure, routine environment. He is about 3 years old, neutered, and vaccinated.
​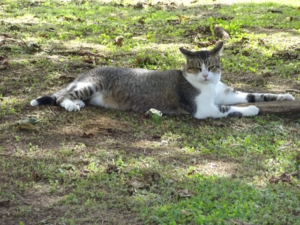 Logan
A charming boy who is eager for petting, but has not mastered keeping those claws sheathed. Logan has the softest fur! You might think he was a bunny rabbit from the way his fur feels. Logan was born with slight deformities to front and back legs, but that does not impair him at all. For someone looking for a classic rescue, Logan is your kitty. He needs a gentle loving home with experienced cat-people.
Email if you're interested in one of the cats!